International Seminar Held in Vientiane, Lao PDR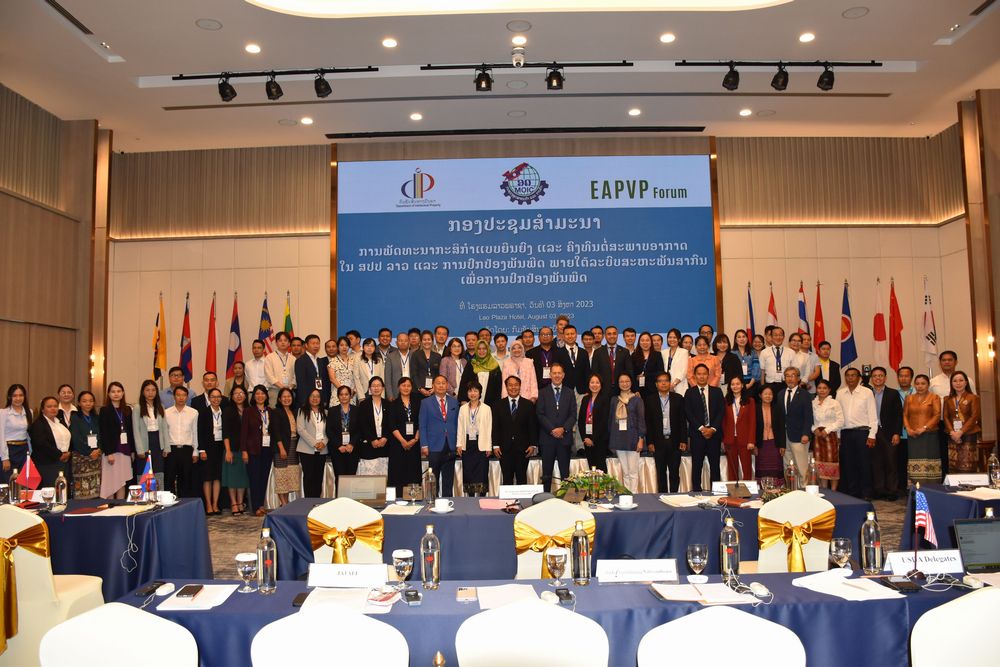 Department of Intellectual Property (DIP) of LAO People's Democratic Republic held "International Seminar on Development of Resilient and Sustainable Agriculture in Lao PDR with PVP under UPOV System" in Vientiane.
◆Date :
Thursday, August 3rd, 2023
◆Venue :
Lao Plaza Hotel, Vientiane, Lao PDR. and Online (Zoom)
◆Attendees :
– Delegates from ASEAN Plus Three countries namely Brunei, Cambodia, Indonesia, Lao PDR, Malaysia,  Myanmar, Philippines, Singapore, Thailand, Viet Nam plus China, Korea and Japan.
– Representatives from UPOV, CPVO, SEMAE,Naktuinbouw,USPTO and MUSP
– Mr. Tiamhai Phimma, Sakamoto Nursery.
– Mr. Koshibe Madoka, President, Vilmorin-Mikado Co., Ltd.
◆Meeting Documents :
0. Agenda_of_the_International_Seminar
1. Benefits of the UPOV system of PVP for Agriculture Development
2. Seeking Dream Flowers-Sakamoto Nursery
3. Investment Opportunity for ASEAN Countries
4. Plant Variety Protection Outreach – Best Practice_USPTO
5-1. Malaysia_Outreach Activities to UPOV
5-2. Thailand_Outreach Activities to stakeholders
5-3. PVP and Stakeholders in Viet Nam
6. Package of the Rice Production to Cope with Climate Change in Laos
7. Research and development of ecology, biotechnology (in Lao Language)
8. Building Sustainable Seed Systems in the Lower Mekong Region_USDA
9. Implementation of a Common Regional PVP System, the experience of the European Union
10. e-PVP Asia and Viet Nam's recent developments under e-PVP Asia